THE COST OF SCALP MICROPIGMENTATION
Hello and welcome to our latest blog post! I'm Diana, the proud owner of Pure Ink Scalp Micropigmentation. Today, we'll delve into an essential topic for anyone considering scalp micropigmentation (SMP): the costs of scalp micropigmentation and available financing options. If you're exploring SMP for the first time, you're in the right place.
What is Scalp Micropigmentation?
Let's start by understanding what SMP is. It's a non-surgical, cosmetic procedure aimed at creating the look of hair follicles. This technique gives the illusion of a fuller head of hair and can significantly boost confidence and appearance.
The Cost of SMP: What You Need to Know
The cost of SMP can vary based on several factors. Let's break these down:
Severity of Hair Loss: The more significant the hair loss, the more sessions required, affecting the cost.
Size of the Treatment Area: Smaller areas like a receding hairline are generally less expensive than larger bald spots.
Geographic Location: Costs can vary by region, with major cities often having higher prices.
Experience and Reputation of the Practitioner: More experienced practitioners may charge a premium for their expertise, but this often translates to superior results.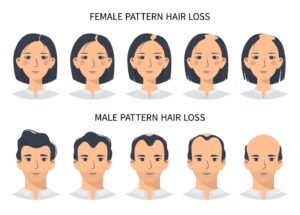 Remember, these factors mean that SMP pricing can vary, so a personalized estimate from a practitioner is key.
Estimated Cost Range for SMP
While the cost of SMP varies, here's a general idea of what to expect:
For smaller areas or touch-ups, prices might start at a few hundred dollars.
Extensive treatments, especially in high-cost areas, could range from $3,500 to $5,000 or more.
Keep in mind, these are estimates. The actual cost will depend on your unique situation.
Financing Options for SMP
Affording SMP is more manageable with several financing options:
Personal Savings and Budgeting: Planning and saving can be a practical approach.
Credit Cards and Payment Plans: Many clinics offer flexible payment plans or accept credit cards.
Medical Financing and Loans: Some financial institutions provide loans for cosmetic procedures.
HSAs and FSAs: Your Health Savings or Flexible Spending Accounts might cover SMP.
Each option has its benefits and drawbacks, so choose what fits your financial situation best.
SMP Consultation: A Crucial Step
It's always recommended to have a consultation with a reputable practitioner before committing. These sessions are typically free and offer personalized quotes and advice.
Special Promotions and Discounts
Also, keep an eye out for any promotions or discounts that might be available, as these can offer significant savings.
In summary, understanding the costs and financing options for SMP is crucial in your decision-making process. Do your research, get personalized quotes, and find the best path for you. If you have questions or want to schedule a consultation, feel free to reach out. We're here to guide you through every step of your SMP journey!
https://pureinksmp.com/services/smp-for-men/